The power of productivity
Microsoft Dynamics CRM is a simple to learn and use CRM solution that helps your business find the insights needed to respond quickly and efficiently to the needs of your market. With over 3.5 million users and 40,000 customers worldwide, Dynamics is designed to help organisations attract, keep and develop profitable customer relationships.
Why we recommend Microsoft Dynamics CRM
Microsoft Dynamics CRM delivers a wide range of benefits including simple point-and-click configurability, scalability and easy integration with existing applications and databases. It's familiar interface and design help boost user adoption, making CRM an indispensable part of your company culture.
Price
From £25.00 per user, per month.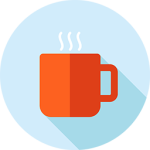 Familiar
Microsoft Dynamics CRM functions on a next-generation native Microsoft Outlook client, offers browser-based and mobile access, and advanced user personalisation. An approach designed to improve user adoption and ease of access to information.
Next-Generation Outlook Client
All email messages, meetings, contacts and customer information can be managed through one central location with the native Microsoft Outlook client.
Office-Fluent UI
Preview panes, contextual Office ribbons and key office features including mail merge and Microsoft Excel export/import.
Advanced Personalisation and Flexibility
Customise and extend CRM to meet your organisation's unique needs, using role-based forms, personal views, drag-and-drop customisation and intuitive developer tools.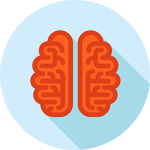 Intelligent
Performance and goal management are aided by Microsoft Dynamics CRM's in-line business intelligence, guided process dialogues aid users, and real-time dashboards keep your sales, service and marketing teams up-to-date, ensuring they can do their jobs effectively.
Contextual Analytics
Real-time dashboards are available out-of-the-box or configurable to your needs, supported by drill-down analysis and in-line data visualisation.
Guided Process and Actionable Insight
Using Microsoft Dynamics CRM's intuitive segmentation tools, conditional formatting and powerful reporting your organisation can identify new opportunities and trends. Use guided process and workflows to streamline approvals and improve consistency and best practice adoption.
Operational Efficiency
Improve information flow and achieve operational efficiencies using Microsoft Dynamics CRM's bulk data import, activity auditing and field-level security.
Connected
Microsoft Dynamics CRM can be configured to meet specific business needs through its cloud development, Windows Azure interoperability, Microsoft SharePoint capabilities and the new Microsoft Dynamics Marketplace.
Contextual Document Libraries
Easily create marketing collateral, sales proposals and customer contracts with integrated document management and version control.
Internal and External Connections
Develop internal collaboration with team record ownership, comprehensive queues and real-time communication tools whilst identifying new business connections and gauging online influence with the Connections feature and social capabilities.
Portals
Robust portal solutions better enable customer self-help and the streamlining of event management processes.
Mobility
Using the offline client or any web-enabled mobile device, your staff can gain easy access to CRM data and features outside of the office.